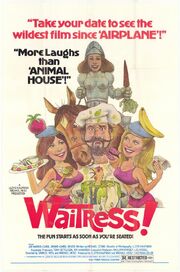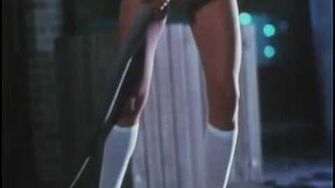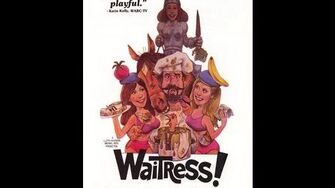 Waitress! is a 1981 comedy film directed by Lloyd Kaufman and Michael Herz of Troma Entertainment. It was the second in Troma's line of "sexy comedies", preceded by the 1979's Squeeze Play! and followed by 1982's Stuck on You! and 1983's The First Turn-On!.
The film follows an aspiring actress working as a waitress as she deals with a variety of crazy customers, drunken chefs, and other zany hurdles.
External links
Edit
Ad blocker interference detected!
Wikia is a free-to-use site that makes money from advertising. We have a modified experience for viewers using ad blockers

Wikia is not accessible if you've made further modifications. Remove the custom ad blocker rule(s) and the page will load as expected.